BILLY IDOL LIVE!
UPCOMING LIVE SHOWS


October Las Vegas dates on sale now! Visit the tour page for ticket and VIP package info. for all upcoming dates.
VIEW ALL TOUR DATES
SEE YOU ON THE ROAD!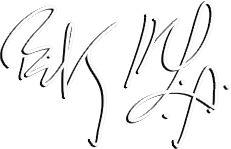 THE CAGE
THE BRAND NEW 4-SONG EP FROM BILLY IDOL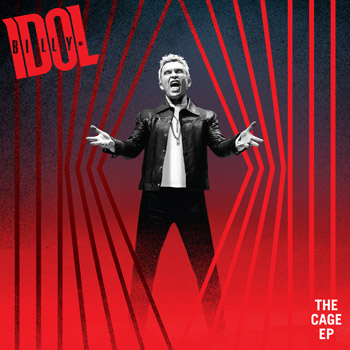 The brand new 4-song EP from Billy Idol, "The Cage" is available now! Use the button below to download, stream, or buy the new EP on your choice of CD or vinyl LP. Get details and watch the brand new official video of 'Cage' click here.

DANCING WITH MYSELF
THE NEW YORK TIMES BESTSELLING AUTOBIOGRAPHY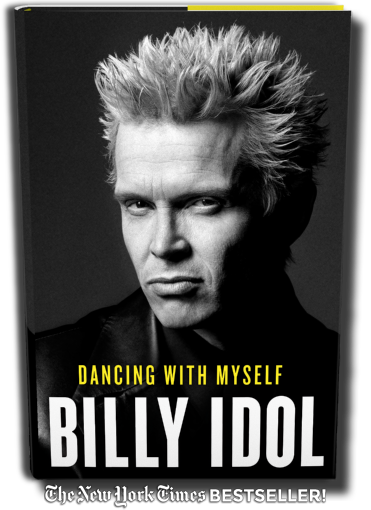 I came to New York in the spring of 1981, my Country Gentleman guitar in one hand, a suitcase in the other, the trunk with my pink Elvis '50s-style jacket, and the sum of my effects on my back. Surely this city, with its skyscrapers reaching into the ozone, touching hitherto unknown heights, might welcome yet another stranger in a strange land, one more explorer doing his damndest to act unafraid in the face of his exceedingly uncertain future. The heavens blazed my coming to America that first night with shooting stars and a strange halo effect that may well have been the man in the moon laughing at my audacity.
Some thirty-three years later, I come to you again, with a story to tell. You know me as Billy Idol, the hell-raising rebel who's lived life to the full—sometimes fuller than life would allow. But I am also William Albert Michael Broad, a working-class kid from the suburbs of London: a dreamer with his nose forever in a book, cursed with feeling too much, dreaming too big, and suffering slights too deeply. Life gave me a golden key when I fell in love with rock 'n' roll (thanks to the music in my Irish mum's blood), and a whole new world opened up to me. With this world came every opportunity, and every temptation under the sun; around-the-clock excess.
I am hopelessly divided between the dark and the good, the rebel and the saint, the sex maniac and the monk, the poet and the priest, the demagogue and the populist. Pen to paper, I am putting it all down, every bit from the heart. I am going out on a limb here, so watch my back. —Billy Idol
AVAILABLE IN AUDIOBOOK READ BY BILLY, PAPERBACK, HARDCOVER AND EBOOK!
CONNECT WITH BILLY IDOL
@billyidol #BFI #idollive
OFFICIAL IDOL STORE
SHOP NOW FOR APPAREL, ACCESSORIES & MORE
"A DISAPPROVING CHEMISTRY TEACHER ONCE WROTE ON MY REPORT CARD: "WILLIAM IS IDLE!" IN GIANT BLOCK LETTERS, I – D – L – E. . . WE'LL SEE ABOUT THAT, I THOUGHT."