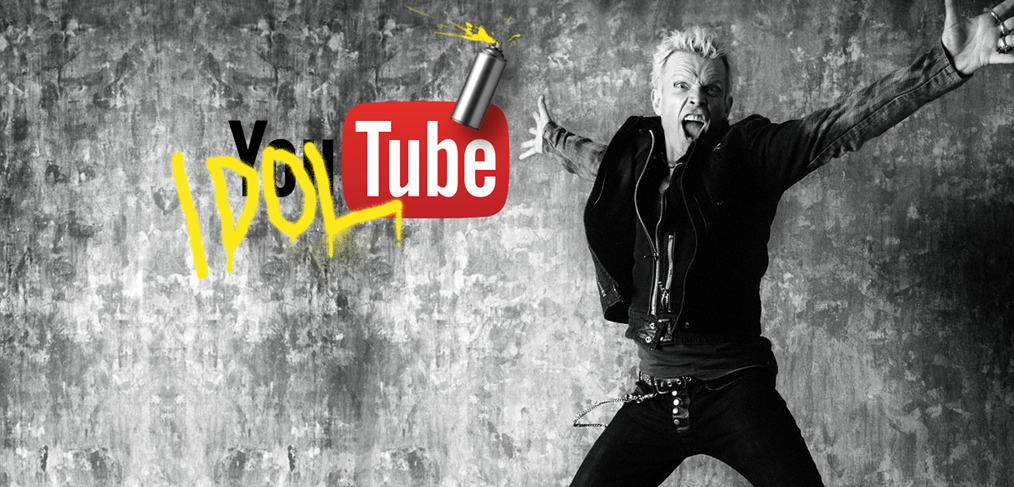 An ongoing collection of noteworthy songs hand-picked personally by Billy!
(For Billy Idol's official YouTube channel, click here.)

Added Oct 12, 2015:
DANCING WITH MYSELF Soundtrack
Autobiography Musical Reference Guide
The playlist below is a musical reference guide to Billy Idol's New York Times bestselling autobiography Dancing With Myself. Compiled by chapter and in chronological order as they are discussed by Billy throughout the book, these songs* represent a sampling of the music and the artists who influenced, shaped and colored Billy's musical landscape and awareness. Also included are many of the songs which he would go on to create as a punk pioneer in Generation X and as a multi-platinum solo recording artist as discussed in various chapters in the book. For more information about the book or to order the book Dancing With Myself in hardcover, paperback, ebook or in audiobook read and narrated by Billy Idol himself, please visit: https://billyidol.net/autobiography/
Notes:
**The playlist below only shows the first 200 songs out of 297 per YouTube limitations. Use the red button below to view the entire playlist by chapter on YouTube.
*Several songs mentioned in Chapters 1 and 2 have been omitted for continuity. Some songs appear in multiple book chapters.
VIEW COMPLETE PLAYLIST ON YOUTUBE


Added Feb 12, 2015:
VISAGE – FADE TO GREY
Visage featured frontman and vocalist Steve Strange, pioneer of the New Romantic movement. Working with Sex Pistol's manager Malcom McClaren from the age of 15, Steve went on to manage the Blitz Club in Soho, central London, which would become the centre point for the New Romantic movement. Steve Strange passed away on February 12, 2015. Billy Idol's ex-girlfriend Perri Lister is also featured in this rare video.

Added Nov 24, 2014:
SUICIDE – CHERIE, CHERIE
Suicide and Alan Vega are mentioned in Billy's bestselling autobiography Dancing With Myselfon the following pages: Suicide: pages 109–10, 148, 157 and Alan Vega: pages 109, 131, 157–58, 227.

Added Oct 23, 2014:
PUBLIC IMAGE LTD – PUBLIC IMAGE

Added Oct 23, 2014:
SIOUXSIE AND THE BANSHEES – HONG KONG GARDEN

Added Sept 26, 2014:
JOY DIVISION – SHE'S LOST CONTROL

Added Sept 26, 2014:
JOY DIVISION – ISOLATION