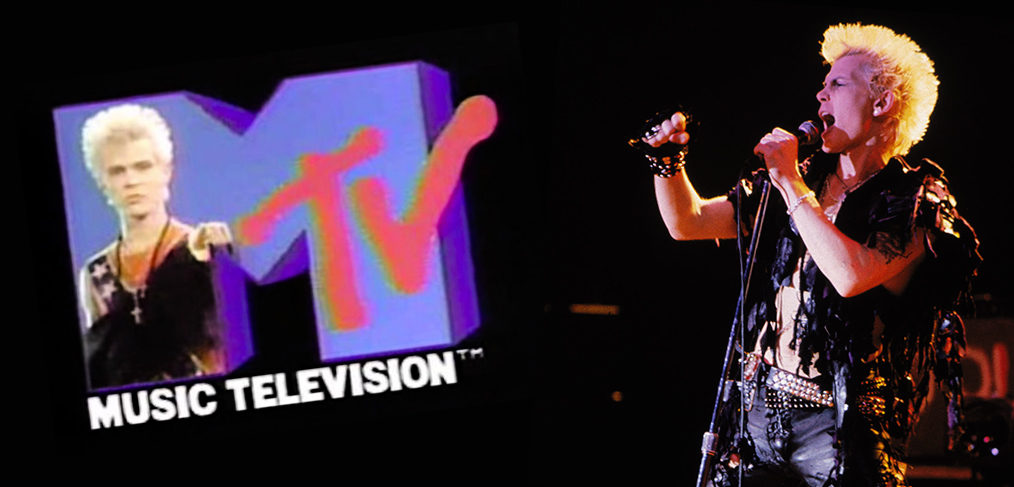 BILLY IDOL CHATS WITH THE LA TIMES – MTV 40TH
Billy Idol recently spoke with the LA Times on the 40th anniversary of the launch of MTV on August 1, 1981.
LA Times: What's the first time you remember seeing a music video?
Billy Idol: Even before MTV, there were bands making music clips. The Beatles did loads of them, for "Paperback Writer," for "Strawberry Fields." In England in the '70s, there was a TV program called "The Kenny Everett Video Show." Kenny Everett was a former DJ, and in the middle of his show, he would have a band like the Police play, and a bloke named David Mallett would direct it. The show also had a dance troupe called Hot Gossip that would perform these sexy routines to the hits of the day. David went on to direct loads of music videos, including "White Wedding," and Perri Lister from Hot Gossip became my choreographer and girlfriend. Those videos and dance routines became the look of MTV.
Use the button below to read the rest of Billy's chat with the LA Times:
Follow @billyidol on Instagram: https://instagram.com/billyidol