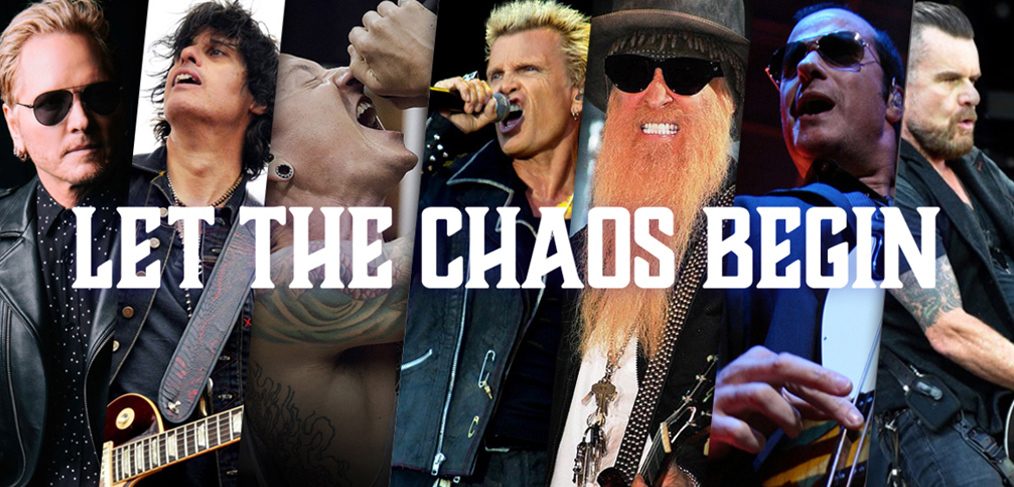 BILLY TO PERFORM WITH 'KINGS OF CHAOS' APRIL 8
Billy Idol will be performing on the Rock-N-Roar stage at 6pm with Kings of Chaos featuring Chester Bennington, Billy Gibbons, Billy Duffy, Matt Sorum, Robert DeLeo & Dean DeLeo at the 43rd Toyota Grand Prix of Long Beach.
The concert, to be held on the Long Beach Convention & Entertainment Center outdoor stage, follows racing activities on Sat., April 8 (approx. 6 p.m.) and is free to race ticket holders. Space at the outdoor stage is limited and will be available on a first-come, first-serve basis.
Kings of Chaos, the brainchild of Guns-N-Roses and Velvet Revolver drummer Matt Sorum, is an international all-star band with a revolving lineup of top rock-and-roll talent. In addition to Idol, Gibbons and Bennington, the lineup for Long Beach is scheduled to include Sorum on drums, Robert and Dean DeLeo of Stone Temple Pilots on bass and guitar, respectively, and Billy Duffy of The Cult on guitar.
"I am really looking forward to playing for racing fans in the town where I was born," said Sorum. "The Grand Prix of Long Beach is the coolest event going."
Added Idol, "Fast cars, rock-and-roll music and hot chicks! What could be better than that?"
"This unique Kings of Chaos 'super group' concert format featuring so many famous artists will be a huge draw and a fantastic addition to our already impressive Super Saturday lineup," said Jim Michaelian, president and CEO of the Grand Prix Association of Long Beach.
The group's set list will include hit songs from ZZ Top, Billy Idol, Stone Temple Pilots, The Cult and others.