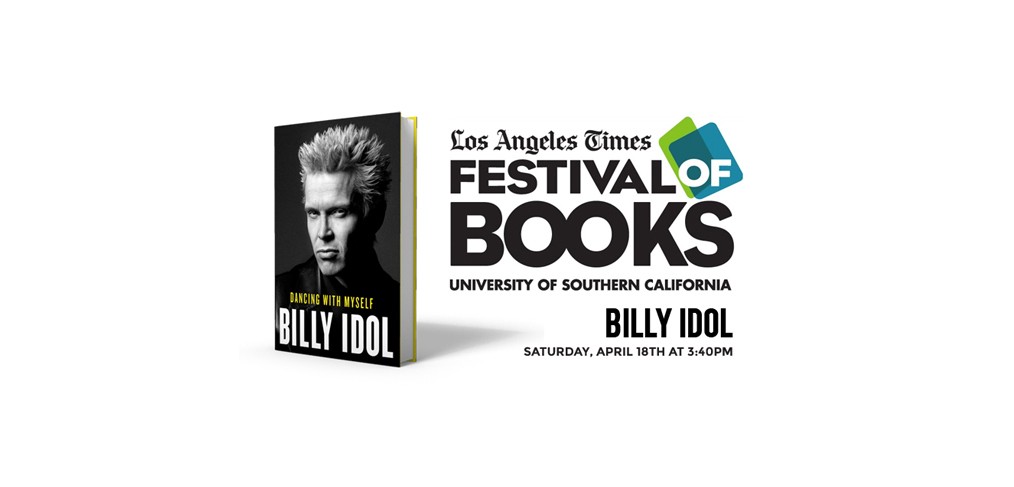 LA TIMES FESTIVAL OF BOOKS APRIL 18
Billy Idol will be appearing at the Los Angeles Times Festival of Books this Saturday, April 18th at 3:40pm.
The Festival will take place in USC's Alumni Park, near Downtown Los Angeles. Billy will be interviewed live on stage about his bestselling autobiography, Dancing With Myself, and he will also personally read from the book. His appearance on the LA Times Festival Stage will be followed by a short book signing.
General admission to the festival is free, however those interested in special ticketing can go to this link for more information: http://events.latimes.com/festivalofb…/tickets-and-schedule/