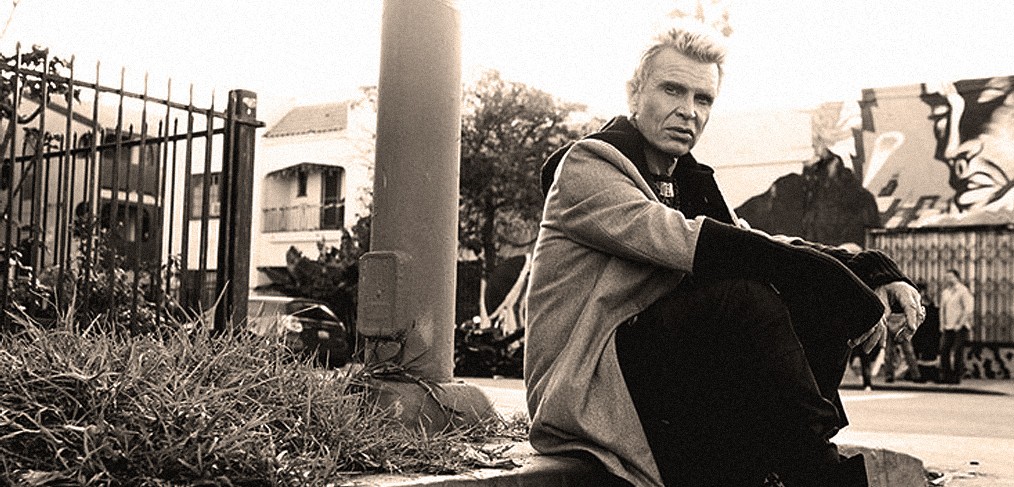 IDOL FEATURE IN LA WEEKLY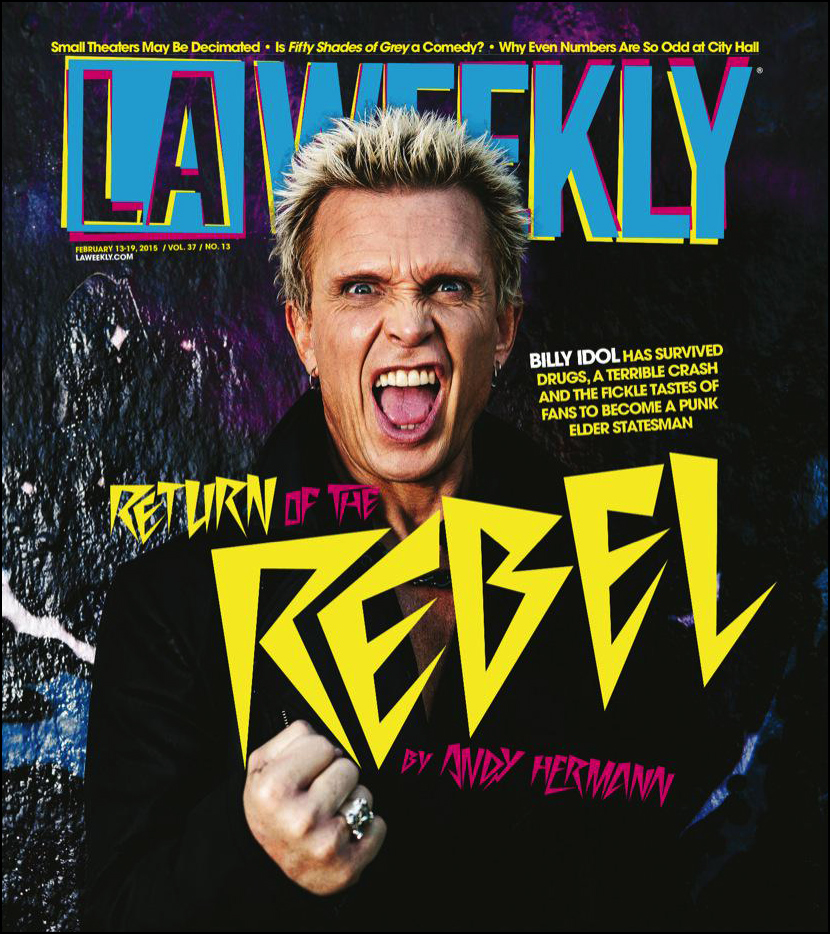 Billy was recently profiled in a fantastic piece by Andy Hermann for LA Weekly.
Excerpt:
From the living room of his house, high up in the Hollywood Hills, Billy Idol gazes out across the Los Angeles Basin, remembering when the city was on fire.
"Even in the daytime, you could see the smoke," he says, describing his bird's-eye view of the Rodney King riots in April 1992. "And ash was raining out of the sky."
At the time of the riots, Idol was one of the biggest stars in rock. But privately, his life had been unraveling for some time. In 1989, he separated from his girlfriend of 10 years, dancer-choreographer Perri Lister, a split that sent him plunging deeper into drug abuse. A gruesome motorcycle accident in the heart of Hollywood the following year nearly cost him his leg.
After limping through an international tour with a cane, he was back at home, struggling to stay sober as he toiled on the most ambitious album of his career, Cyberpunk, with neither of his most trusted collaborators, guitarist Steve Stevens and producer Keith Forsey, to guide him.
In the fires of the riots, Idol saw a parallel to his own life. "I'd been polluting myself with drugs. So it wasn't so different for me to start seeing the world as polluting itself."
It would take years, but Idol finally detoxed. Now he stands as an improbable survivor not only of drug abuse and motorcycle accidents but also the fickle tastes of '80s nostalgia buffs. With a new album and wildly entertaining autobiography, the rebel yeller is back.
Before there was pop-punk, there was Billy Idol. More than any other artist of his era, the man born William Broad brought the style and attitude of punk rock into the American mainstream…