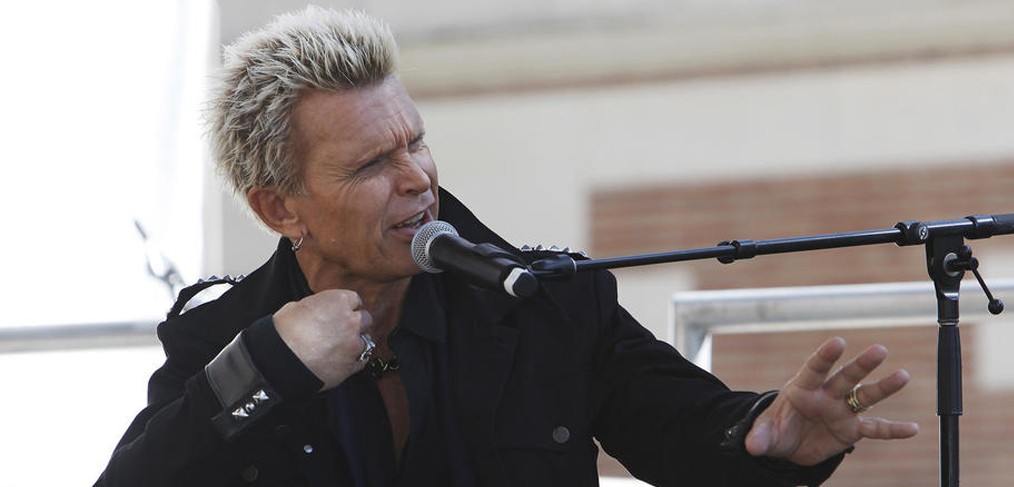 IDOL PUMPS UP THE LA TIMES FESTIVAL OF BOOKS
April 18, 2015 Saba Hamedy–LA Times
Billy Idol sang his way onto the stage (literally) to talk about his memoir at the Los Angeles Times Festival of Books on Saturday.
"I'm ready ready ready to discuss rock 'n' roll," Idol sang as he strutted onto the L.A. Times stage at USC. "Hopefully I don't really need an introduction."
It's true, he really didn't need an intro: Crowds of book festival attendees arrived at the stage area early to save seats. Others packed the surrounding grassy area, standing to get a better view of the 1980s British rocker. "Bookchella," indeed.
The lively musician, who still sports his iconic spiked bleached hair look, pumped up attendees with conversation about his memoir. Appropriately titled "Dancing With Myself," the book, published in 2014, is about Idol's career and rise to fame.
"This was a good moment for me to try and capture the past while I still have got feelers towards it," he said of writing his memoir. "A lot of people didn't even know I wrote my own songs."
The creation of MTV helped boost Idol's fame in the 1980s, leading to more people recognizing him in the streets.
"Dealing with success was a little strange," Idol said. "Suddenly everyone who watched MTV…they'd know who you were. You were almost bigger than your music."
Even New York City drug dealers used to shout Idol's name, he joked.
"They could see me coming and they would shout out the names of my songs," Idol said. "We got that 'Rebel Yell' heroin, that 'Mony Mony' marijuana."
At times, it was tough to stay grounded.
"The music, the fact that we were creating our own music, that's what we hung on to," he said.
After the conversation ended, Idol brought up the band to perform "Rebel Yell," which resulted in audience members rushing to the stage wanting "more more more" songs.
View this article at latimes.com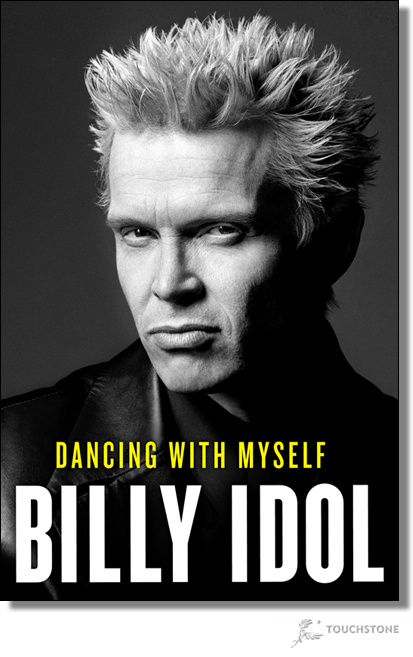 For more information on Billy Idol's New York Times bestselling autobiography, please visit this page.
Billy Idol and Steve Stevens perform Rebel Yell at the LA Times Festival of Books.