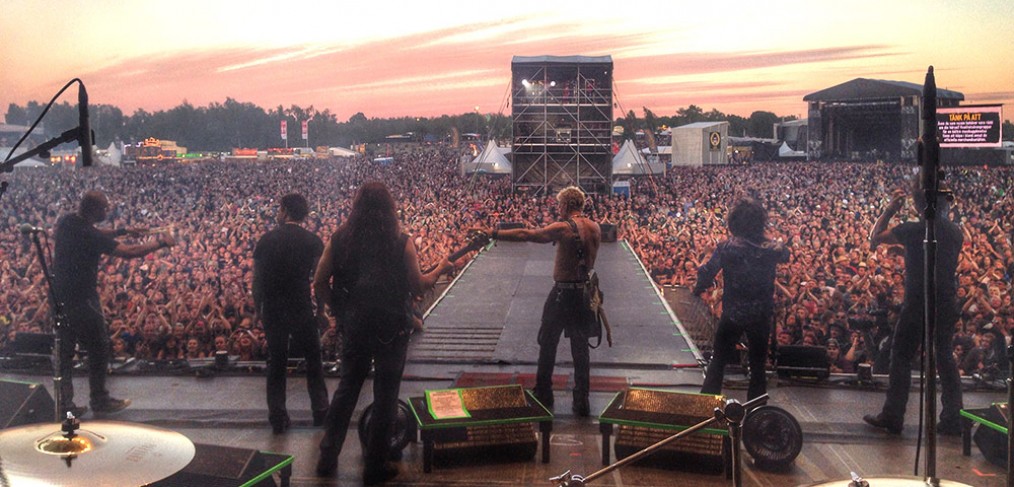 TOUR DIARY #2
GETTING HOT IN EUROPE!
Copenhagen. Lots of pastries, a shit load of Lego, and cheese for days! We landed at about 7:00am, having travelled for the last 11 hours and changed planes in Frankfurt. So none of us are exactly feeling that 'fresh as daisies' type vibe. But the jet lag is a killer if you don't try and fight it a little. Our math (and trust me, I'm not what you would call a mathematician!) tells us that the only way through is to stay up – all day – and try and make it to 10:00pm or so. Paul and I decide to do a wander through the quaint streets and we leave the hotel feeling pretty good, with the sun shining brightly. Two hours and a couple of hundred bucks later, we've had a croissant, a fruit shake and bought some water, watched two drunk guys try and fight each other, and we are standing under a construction site trying to figure out if we will get soaked through in the rain that's come from nowhere. I'm still trying to work out how I managed to pay $50 for a pastry and a coffee when I stagger back in through the front doors of the hotel, wet, cold, tired… and only another seven hours until I can sleep!!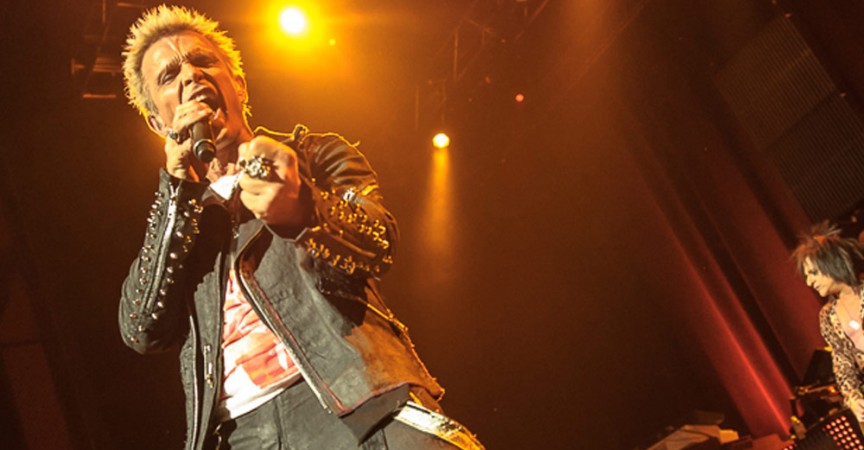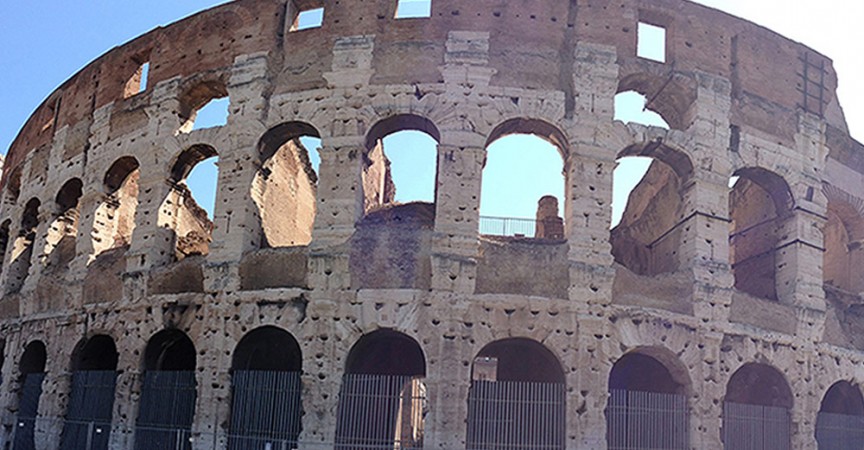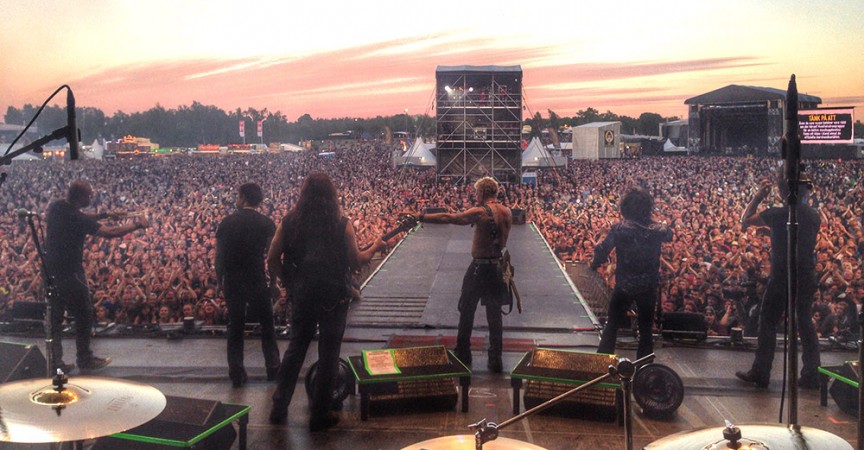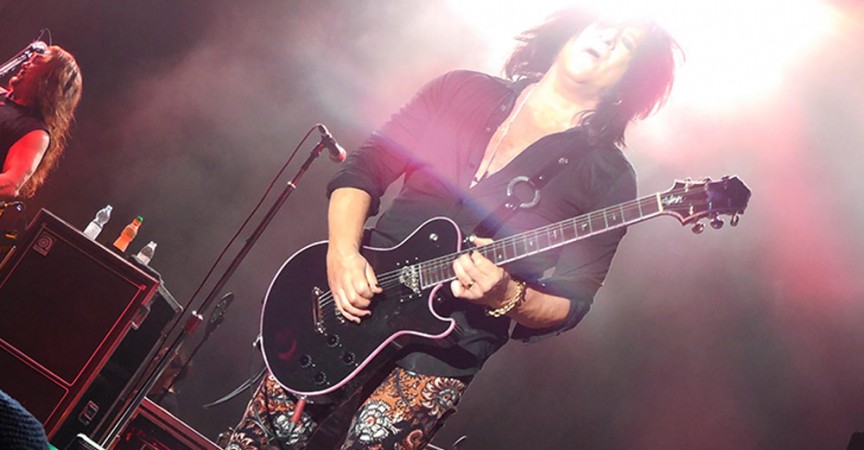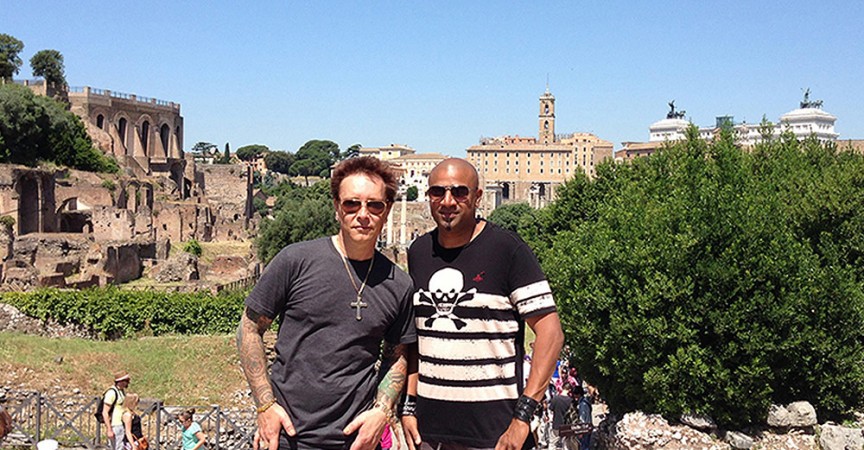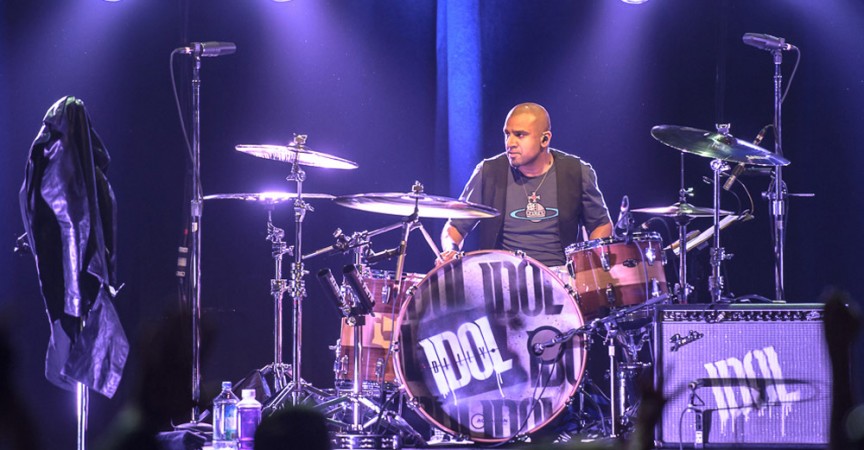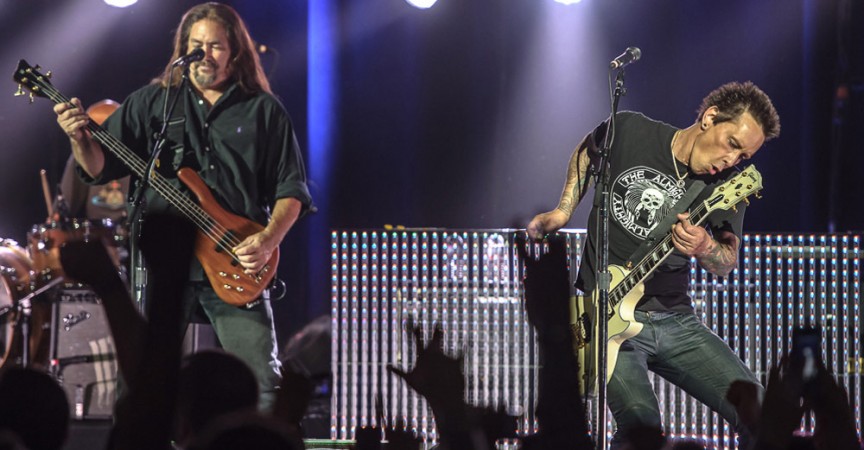 Another day spent trying to get my body to do the right things at the right time (I'm not going any further than that – read between the lines, people!!) and by the time show day rolls around, I'm pretty much good to go. A little tired, but the drive from Denmark to Sweden for the Sweden Rocks festival wakes me right up – put Steve, Josie and Paul, plus our dry-as-a-bone tour manager Rex in a van with me and laughter ensues. Big time! The conversation simply cannot be repeated, but we touch on NWA, strippers, R-Kelly, tractor-beams, Woodstock, and plenty of tour war stories in no particular order. After much hilarity and a quick stop for the saddest ham sandwich I've ever seen, we get to the festival site. We played here in 2010 and it was a great gig then and they don't let us down this year. As far as we can see there are people. People everywhere. And making a lot of noise for us. That's always a great start. And as Billy said, when he was introducing Rebel Yell… "well we plowed through THAT set lads! That was just like being at The Roxy in 1977!!" – we really did attack the set and it all just flew by. A great show for us – thank you Sweden. And then its back in the vehicles for the three hour drive back to Copenhagen and our plane in the morning to…
Roma!! The OG Italian city. Rome – the hub of the Empire and home to the best pasta in the world. So quite frankly, by the time we arrive, all I can think about is a decent Fettuccine Alfredo and off we go in search of the perfect spot. And boy do we find it! Nestled in one of the many piazzas off the main streets is the place we choose and we choose well – truffles all over the place, the best pasta short of Mama actually making it (and Mama may well have been in the kitchen cooking up a storm) followed by gelato and coffee. Real, Italian, not-your-watered-down-shite coffee. Good company, great food, and a truly historical setting. This is definitely a meal to remember.
We wake up on show day early and Erik, Paul and I decide to do the consummate visitor thing – we jump in a taxi, yelling "To the Coliseum, my man!!!" and spend the next three hours in the blazing Italian sunshine wandering around some seriously old shit!! The Coliseum and The Forum get our undivided attention – we take a bunch of pictures and marvel at the amazing architecture, the ruins that are thousands of years old, and the busloads of tourists that are being herded like cattle through the place. Hats, lasers and a few geezers dressed as Roman Centurians selling pictures with themselves seem to be the souvenirs de jour so we opt out of that and head for lunch in yet another tiny but cool Italian street. After a quick ride back to the hotel and a much needed nap, we check out and find our home parked up outside. Ah, the tour bus! NOW it feels like a tour. I set about making my bunk as pimp as I can, with a flat screen TV, a PS4, Apple TV, and a bunch of Xmas lights. I'm a happy bunny when I finish the interior decorating job and now I'm actually looking forward to the overnight drive to Padua later.
But right now we have a show to do. A killer outdoor venue with a huge stage that's all ours – we sound check briefly and run back to the air-conditioned safety of the bus to get ready. The heat is no joke – this is HOT, people! But the show itself is another good one. I'm tied down a little on a cable (because there are literally no wireless channels available due to an airport being right next door!) but its still a fun show. The new songs, Love And Glory and One Breath Away are just sounding so good – we play them back to back and they feel seamless. It's great to hear these new tracks from the forthcoming album slot so well into a set full of Billy Idol classics and Generation X energy. The crowd tonight are noisy – the Italians know how to party and that's what Billy and Steve do tonight – they party! We have tons of fun up on the stage and that vibe permeates through the music and into the crowd. By the time we get to the encore of White Wedding and Mony Mony, the whole place is jumping. Another great gig and all too soon we find ourselves on the way to Padua.
The overnight drive is perfect for me to settle in with my new Play Station 4 and a certain game called Watch Dogs. Those of you who read this diary for the rock, the music, the backstage shenanigans… you can all skip this paragraph! Video games, motorcycles, scuba diving and sneaker shopping are all favorite ways of mine to pass the time. We're in a bus (so motorcycles are out for now), the sneakers will have to wait till we get into town… and unless I have miscalculated, there are no Great Whites, Tigers or Grey Tips in this particular bus! So video games it is. And the PS4 is absolutely stunning with the new graphics, the new operating system, and the way in which games can be developed for this all new system. Watch Dogs pulls me in from the opening scene, and with shades of GTA, Skyrim and a few other classic open world games, I find myself immersed in a shady underworld full of computer hackers, car thieves and assassination contracts. Even on the small 21" screen I have in my bunk, the game and the Sony system perform incredibly and I play way too long, getting lost in the open world and the storyline, before I realize we are halfway across Italy and it really is time for sleep. I urge anyone into gaming to play this game on a PS4 as soon as you can!
Padua. Quaint, charming, home of some amazing Galileo discoveries and even hotter than Rome. Oh. My. God. I. Am. Melting. This calls for air conditioning, gelato, and a day of cat naps until its time to play. And I think its fair to say that tonight's show goes down as one to remember. A super hot and sweaty indoor arena full of the noisiest, most appreciative fans we've seen in a while. They literally sing the chorus of just about every song as loud as they can. During Flesh For Fantasy I have to get Greg (our monitor engineer) to turn the kick drum up for me as keeping time with the band becomes almost impossible… The crowd are clapping along in time and the noise is actually drowning out Erik's kit!!! This happens more than once tonight and the smile on my face must be evident to even the people far in the back of the house. Rebel Yell and Mony Mony are just ridiculous – the crowd singing it with Billy drown out my guitars. Just amazing. Drenched in sweat, I come offstage knowing that show was one for my all time favorite list. It's the reason I do this for a living. It makes all the travel, the jet lag and lack of sleep, all of it completely worthwhile. After the show I quietly take a cup of coffee and a cigarette outside to cool off, and there are hundreds of people shouting and screaming for me to sign stuff and take pictures. Of course, I spend as much time with them as I can – these people just made us all VERY happy. Thank you Padua. You rule.
The Swiss are a very interesting bunch of people. Really friendly, spotlessly clean and fastidious in their attention to detail. And yet Zurich also boasts the very first public heroin shooting park (known as 'Needle Park') and a prostitute area that has little drive-in booths that help keep the girls safe. Needle Park has now been cleaned up and is part of a canal/river scene reminiscent of Camden Lock, complete with tightrope walkers, people swimming everywhere and a few cool alternative bars. From what I hear, the girls in the booths are still going strong, but I opt for a bit of retail therapy and head into the city center and buy a few tour supplies. Zurich is not cheap (about $50 for a couple of coffees and pastries) but I see more than a few choice Rolex watches in the store windows and notice Bentleys, Ferrari's and the odd Aston cruising by, so I guess they can afford $15 coffees here. The gig itself is about 45 minutes outside of the city and another open air show… and another great crowd. We play well, Billy and Steve have the whole place jumping, and we leave Switzerland with the taste of chocolate on our lips and Rolexes on our wrists. Well… actually no one gave us watches, and I'm pretty sure none of us ate any chocolate either… but you get the idea… thank you Switzerland. Onwards to Germany, to be continued next week.
Billy Morrison (Guitar/Billy Idol)