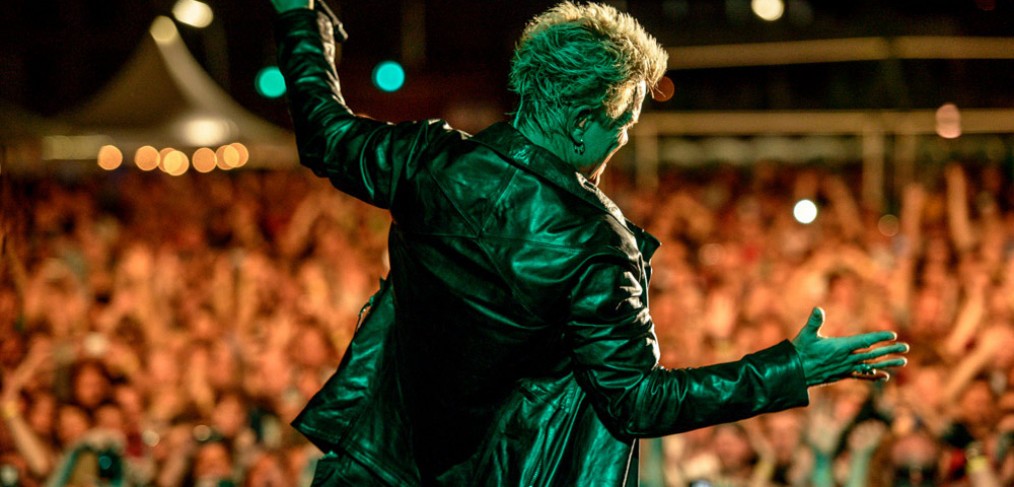 TOUR DIARY #3
IN THE GROOVE!
Germany is a huge rock market. And I hate that term…..'market'. But when you're in the entertainment business, eventually you'll start talking in terms of markets, and budgets, and units, and… zzzzzzz. I'm sorry, I nodded off there! Lets start again! Germany is a country that has its foundations built on rock music. (Much better!) – they love loud guitars, great singalong choruses…they love a good hook, and a front man that can sing that hook convincingly. In short, they love Billy Idol here. And we love them! And lo, it doth come to pass that we are at the Hassentag Festival, playing right before a certain Mr. Bryan Adams (another purveyor of the big chorus and poptastic riffs) and the evening is primed from the word go. Everyone is in good moods, the WiFi is strong in the dressing rooms (oh my God I could write a whole diary on this subject alone… hmmmm… now there's an idea) and the crowd is big. And large. And loud. Welcome to Germany.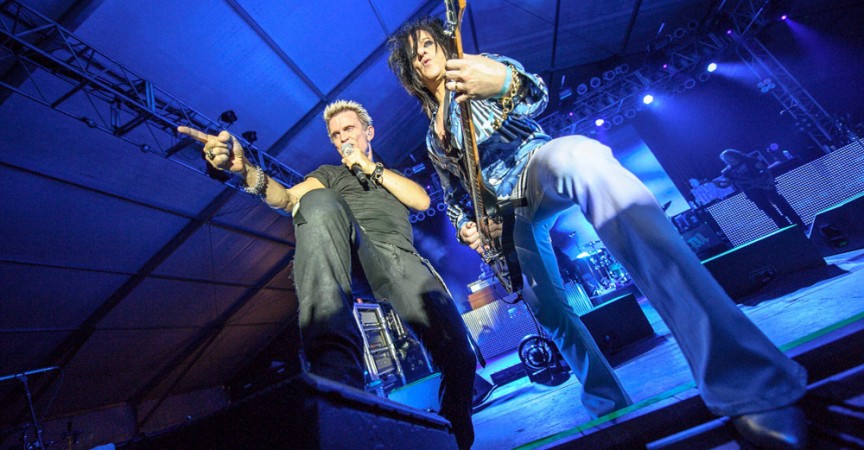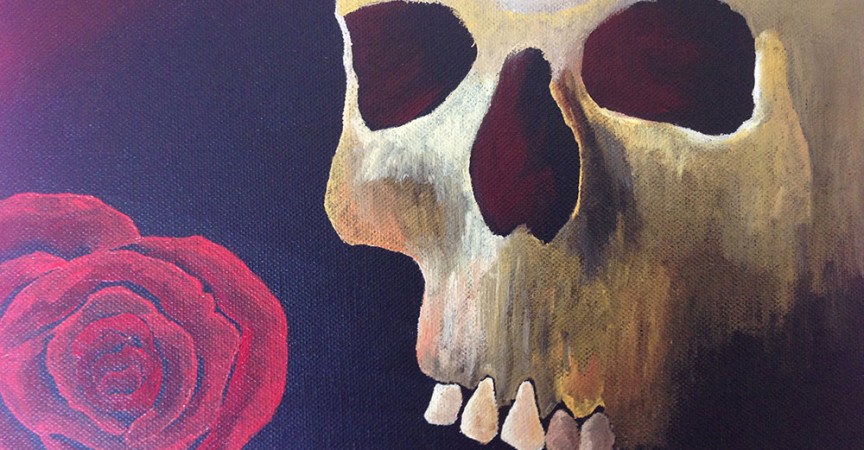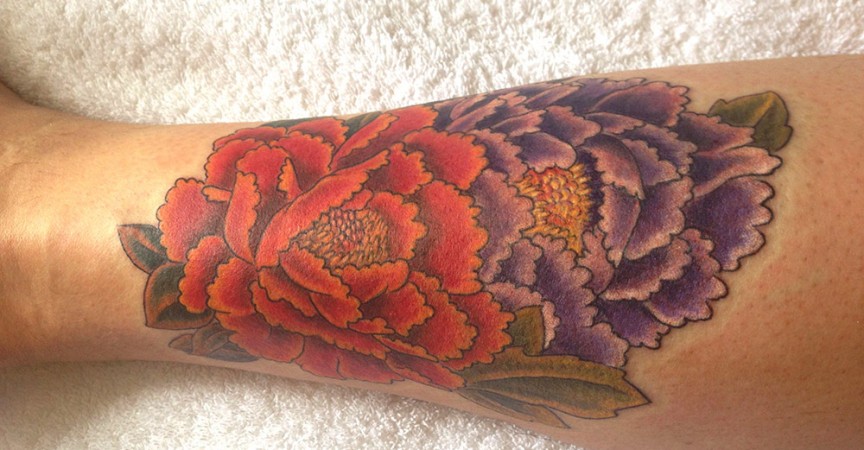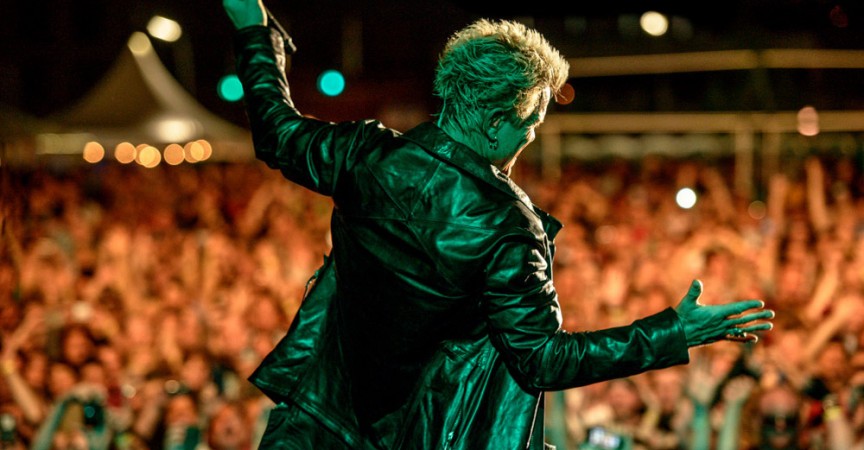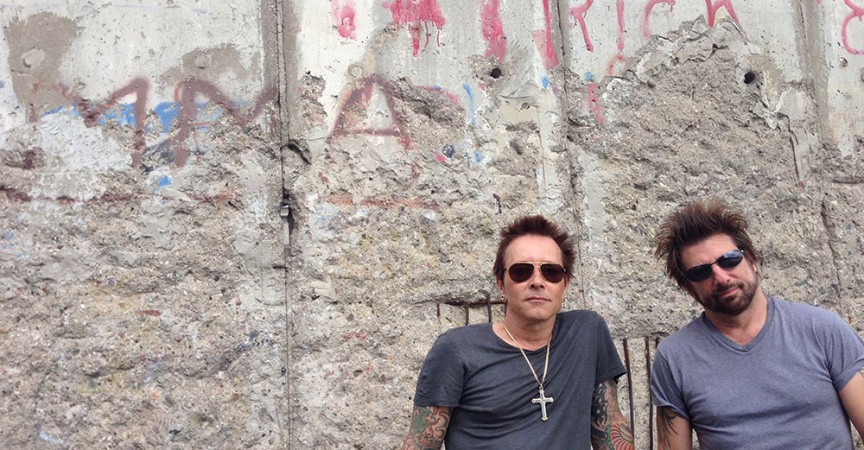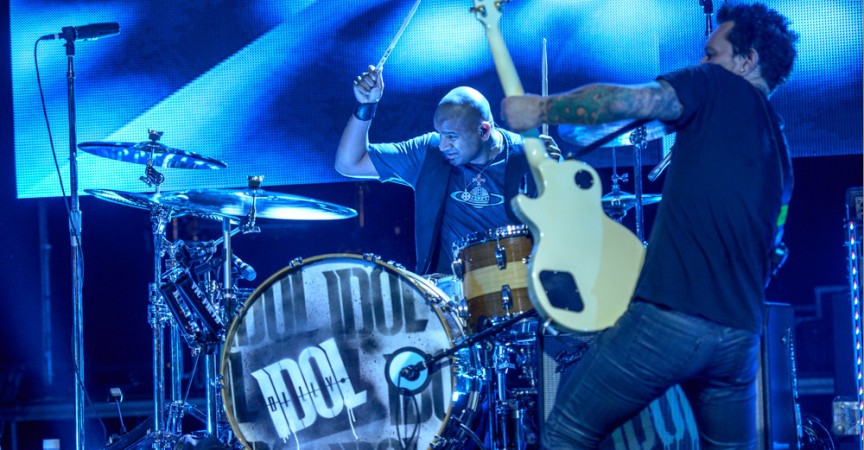 I will confess that the open-air gigs do start to all become one enormous blur of a field in the middle of nowhere. You have to understand that what separates one of these shows, and makes it stick out in our minds is usually the crowd. You lot! You are the ones that can elevate an outdoor, open air show in a field in the middle of nowhere, to one of those memorable, killer performances that we sit back and think about once its all done. Hassentag managed to do that for me – VERY vocal and appreciative, and when Billy raises his hands and claps along to the groove in LA Woman, and tens of thousands of you all raise your hands and clap along with him….. well, that's the sight and sound that I take home with me. It was amazing to watch, fantastic to be a part of, and thanks to you guys, I stagger on the bus after Mony Mony with a huge grin on my face.
But before we get deeper into the German dates (with Berlin and Hamburg yet to come) we take a trip BACK to Denmark, and this time we are playing there, not just staying there. The Esbjerg Festival, situated on the East coast of this beautiful country, reads more like a reunion line-up than anything else. Playing before us are Blondie, and Tony Hadley from Spandau Ballet!! Now I remember seeing Blondie play in London in, I wanna say 1980 or something? And I remember seeing Spandau underneath the arches at Charing Cross in Heaven nightclub sometime after that. Both times I am sure I was completely loaded as I remember nothing about actually seeing the bands. I just know I was there… kinda! So while we miss Tony's set, we get there in time to watch Debbie Harry do her thing with Chris, Clem and the others. And they are simply brilliant. Hit after hit, with Debbie's voice sounding as haunting as it always did. The band kill it, and a good time is had by all. And much like 90% of you, both male and female, I had a huge crush on Debbie as a kid… and she is still as hot as ever.
Our show is good for me – my monitors are now pretty much sounding as I want them, so I can actually hear the band. I've had a great chat with Steve before we play and feel positive about everything. And we pretty much nail every song, with McG, Paul and Erik sounding as tight as a very tight thing! Our friends Guy and Mariake show up with some really cool Psychic TV shirts for me – Guy's printed them up on my request and they look super tight, and the imagery is as powerful now as it was all those years ago. The idea came from me watching a pretty recent interview with the band's front man and visionary, Genesis P Orridge. It brought memories of shooting ecstasy and getting various body parts pierced flooding back and I really wanted to wear PTV and POTY tees on this tour. Enter tee shirt guru extrordinaire, Mr Jardine, and here I am onstage wearing the shirts I had imagined. Muchas Grassy Arse, Guy!! Back to the show, and Steve's guitar solo is, as always, developing into a skilled, interesting and varied opus of a piece and standing stage left watching him play stuff that I KNOW has not been rehearsed, but that sounds phenomenal is inspiring as always. Back out for the punk one/two of King Rocker and Love Like Fire (always a favorite part of the set for me) and then we're on the home stretch. Blue Highway, Rebel Yell, White Wedding and Mony Mony… And all too soon it's goodbye Denmark and hello Germany. Again.
The first day off in Berlin is super quiet for me. I need to rest, sleep, recuperate and relax. So that's exactly what I do. I spend all day in my room painting. A brand new artistic endeavor for me, I have found another creative outlet for the mad, crazy dark places that exist in my head. Painting turns all that off for me and its nice to be able to express and create without caring at all if I'm any good at it!! The second day off in Berlin is like a nuclear explosion, as Germany are playing Portugal in the world cup. Some of our party go down to the sports bar to watch the game, but I'm still at the hotel, waiting to go to dinner with Paul and Erik, and every now and then a huge noise erupts from the historic streets of Berlin. The noise of pretty much the whole of Germany as the team score goals is a thunderous one, mixed with car horns, whistles and sirens. I smile as I sit outside in the restaurant, eating a killer meal with my friends, and watch the painted faces and crazy antics of the German fans wandering the streets. Germany win the game by a long shot, and we win at the game of life yet again. It's a win/win!!
The following morning, before we check out and go down to the show, a couple of us decide to hit the David Bowie retrospective exhibition, currently being hosted in this city. And we are not disappointed. Curated and pieced together by Bowie himself, its an audio visual treat as we wander through room after room of hand written lyrics, oil paintings by the Thin White Duke, many TV monitors displaying rare Bowie footage, and stage costumes at every turn. Set to a soundtrack of the best of Bowie songs, the whole thing is well worth seeing if you get the chance. We come out suitably impressed and inspired and it's finally time to play Berlin. The gig is a big capacity outdoor show and its full to the brim with loud, noisy, enthusiastic German fans. Just the way we like it. After the shows we've played on this tour (I think we are about half way through this run now) the band is definitely performing at a different level. Muscle memory is kicking in, and more and more fun is being had on stage. Less thinking and more feeling. That's the key to a memorable show. And it's happening now with all of us onstage. I'm able to let go from my mind and start tapping into the heart and soul of the music. It always makes the performances better when that happens and tonight, in Berlin, in front of such a huge crowd, I play a really good show. Tone is good, monitors are spot on, and as I look around the stage at my fellow companions on this journey, I see they are all having the same experience. I can't hide my smile (nor would I want to) as I watch Billy hold the crowd in his hands and get's them singing "I feel alright" or the choruses of "White Wedding", or the hooks to "Mony Mony". Another great night gets chalked up and it's on to Hamburg.
Today is my clean and sober birthday. 19 years without a single hit of smack, smoke of crack or glass of Jack. My natal birthday probably wouldn't get a look in right now, but out here doing what I love to do, with people that I love doing it with, I allow myself and others to celebrate my sobriety with me. And everyone is so sweet – I get a card from the band that puts a smile on my face. The crew bring me a home made cupcake with a candle on it, and my wonderful friend Petra Kempka and her husband Vic show up and she tattoos the most amazingly beautiful Japanese peony flowers on my leg. It's killing me when I'm onstage (all the blood is pumping in my body and rushing downwards it seems, to hang out by my newly traumatized left leg!!) but it's a familiar feeling and I simply ignore it and play my heart out. Guy and Mariake are here again tonight, we do a full set, and I play a near note perfect set (a rarity in the loud, frantic world of rock n roll) – at one point I look at my tech Jimbo and smile. He KNOWS what I'm thinking, 'cos he's done hundreds of shows with me over the last 8 or so years. I'm thinking "wow – this guitar sounds perfect, and I am playing really well tonight. Don't overthink it Billy……keep it in your heart, not your head… enjoy every moment". Hamburg didn't let us down. Laurence (part of the management team) is out on the road with us and discussions about the plans for the book and album release with him, the fresh ink, the presence of good friends, and a fantastic show all add up to one amazing day. And a HUGE thank you goes out to all the fans who I met outside the venue – for all the positive and encouraging things you said to me. Without you guys, there wouldn't be any shows. So thank you all.
I wake up early and the whole bus is asleep except me. These mornings are a treasure. It's still dark outside so I make myself a coffee and go sit up top, in the small front lounge. I'm alone, driving through the former Czech Republic, watching the bright amber sun slowly make its way up over the horizon, lighting our way through the beautiful rolling countryside. It's moments like these that I have learnt to savor. Unique perspectives of countries that so much of the world never get to see. Visual geography lessons and spiritual pockets of meditation that come with having a job that means traveling the world, time after time. I find myself reflecting in these moments… on the ridiculous past I've had, on the possibilities that the future holds for me, and most importantly on the beauty and the gratitude I have for the present. The life I lead now, the pinpoint perfection of the 'right now'. I decide to paint again today once we get to the hotel. For now, that's all I have for you guys. Next weeks diary will start in the beautiful city of Bratislava and will include the shows in Prague, Serbia and Slovenia. We're in our groove now, and I have to say that Billy and Steve consistently give me the experiences and emotions that most can only dream about. For that I am truly grateful. Until next week, people…
Billy Morrison (Guitar/Billy Idol)