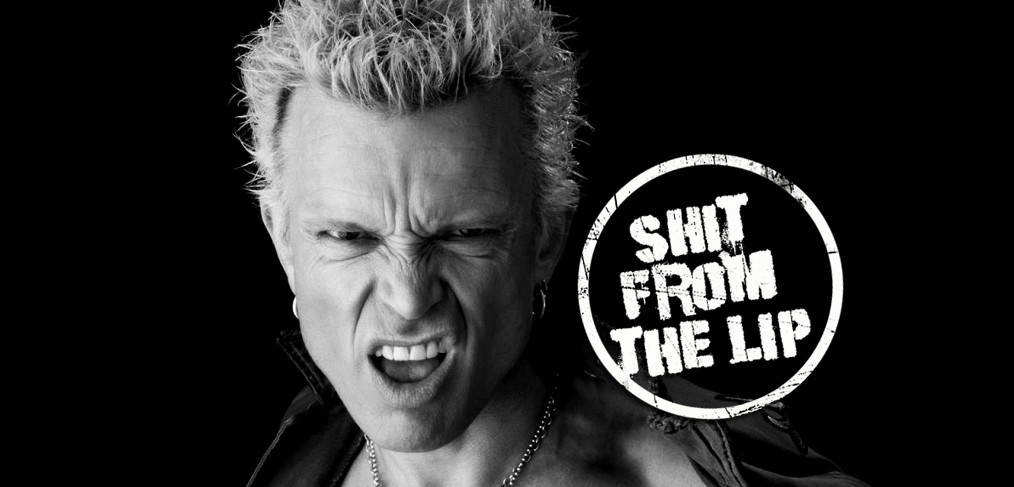 UPDATE FROM BILLY 08.31.15
Hi Mates!
The summer tour was a definite success! I believe we played thirty-one dates, roaring along, enjoying every moment. These days I try to do each gig as if it was my last as that will surely be true one day in the future, but "not yet, not yet", to quote the movie Gladiator.
I managed to stay sane out there on the road by swimming as often as possible with my bass player "Evil McG." We swam on our days off to energize with a little bit of weight training thrown in, some Pilates and TRX. It really helps to keep one on track and focused when the goal is to give my all on stage.
We played some of the major festivals from the Isle of Wight Festival and Download Fest in the UK to Outside Lands here in the USA. It is great to still be rockin' out in these days of uncertainty in the world with the sweeping changes that are occurring as the 21st century truly takes hold now. There's still room for us punk rockers as we come from a time when the world was bleak and dark with what seemed like no hope of a future for the youth of those days. I hope in some way, we give a bit of hope that life can be fulfilling if you go after your dreams.
US dates are coming fast and I'm looking forward to the Austin City Limits Festival and others we are playing. I can only say, for anyone yet to see this present version of the Billy Idol Band, they are in for a treat as we are seriously "played in" now and take no prisoners when performing!
See you on the road!
Love,
Billy