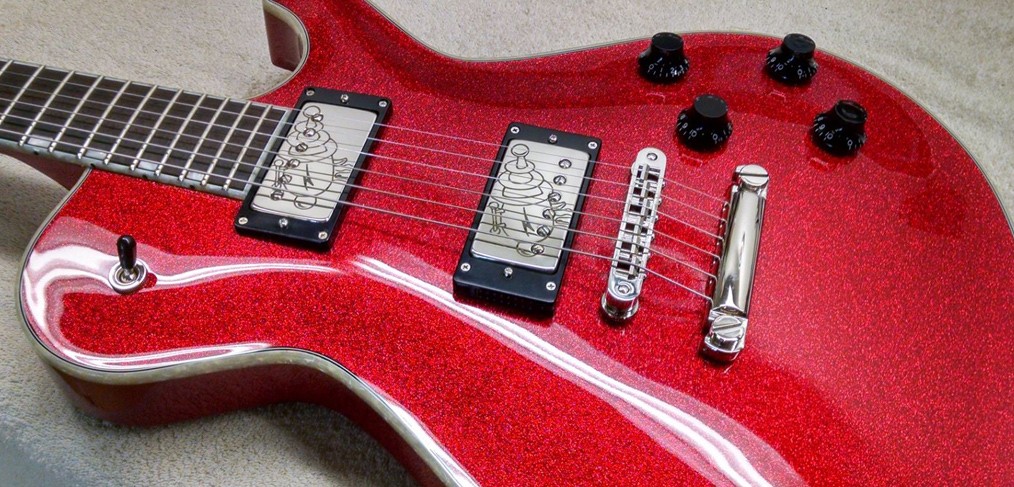 KNAGGS GUITARS ANNOUNCE THE STEVE STEVENS SSII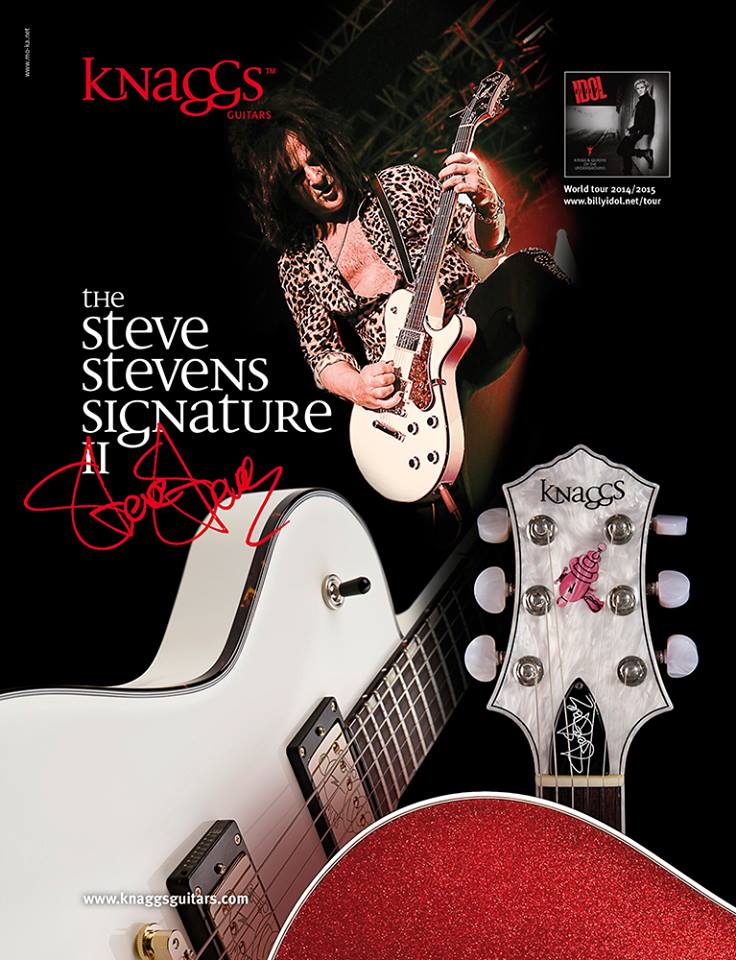 Grammy-Award winning virtuoso and long time Billy Idol collaborator Steve Stevens and Knaggs Guitars proudly announce the Steve Stevens Signature model SS2. Tailored to Steve's specs and preferences, it will accompany the legendary guitarist on Billy Idol's 2015 World tour.
Limited to only 100 instruments in 3 available colors (Red Sparkle, Cream and Black) the SS2 features a Mahogany body with carved Maple top, custom SS neck carve, Rosewood finger board with Mother of Pearl inlays, Ray gun head stock inlay and Signature Bare Knuckle pick-ups with engraved Ray guns not available in any other guitar. Each instrument comes with an exclusive Certificate outlining specs and serial-number (1-100) and will be hand signed by Steve and team Knaggs. A black form fit case completes this limited run offering.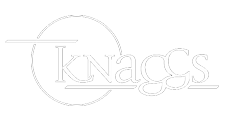 Official Release: NAMM booth #3395, January 22-25, Anaheim, CA