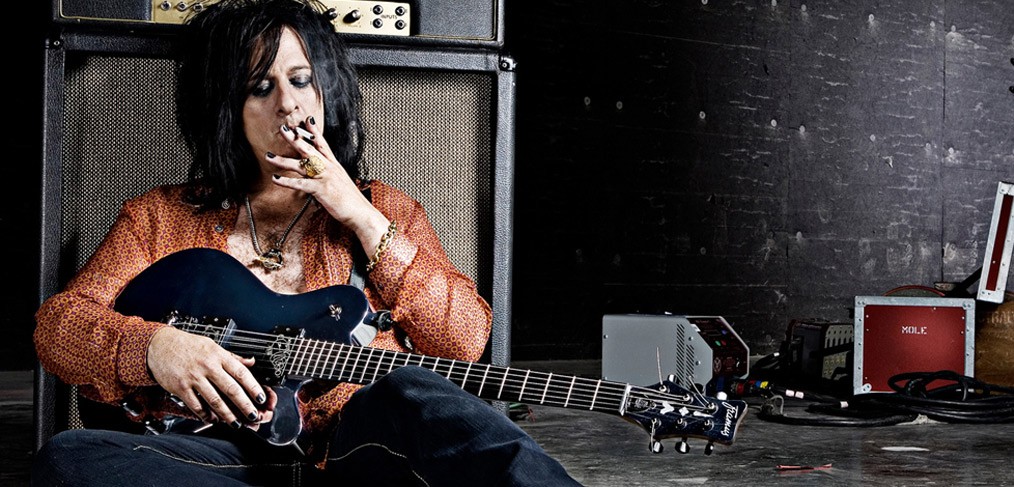 STEVE STEVENS FEATURED IN PREMIER GUITAR
Steve Stevens talk to Premier Guitar about his work on the new Billy Idol album, Kings & Queens of the Underground, developing his signature style and tons more.
Premier Guitar: How'd you go from playing on the beach and in garages to working with Billy Idol?
Steve Stevens: By the early 1980s, I was living in New York City and playing in a band called the Fine Malibus. Bill Aucoin, who was also Kiss' manager, managed us. But things weren't really happening for us. So at one point I got a call to go to a meeting with Billy Idol, who was ready to put something together in the United States. At that time I hadn't met any real rock stars, and it was exciting to be around this musician who was so driven and charismatic. Knowing practically every musician in New York, I was enlisted to help him put a band together.
Read the rest of the feature here at PremierGuitar.com.