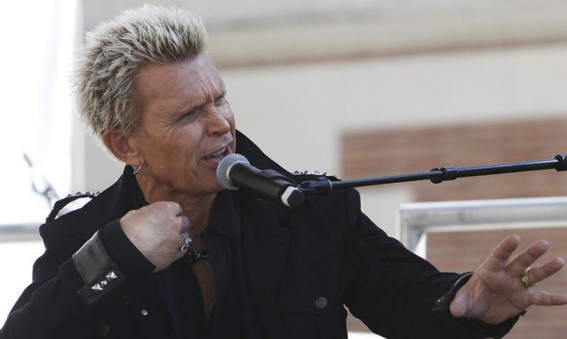 April 18, 2015 Saba Hamedy–LA Times
Billy Idol sang his way onto the stage (literally) to talk about his memoir at the Los Angeles Times Festival of Books on Saturday.
"I'm ready ready ready to discuss rock 'n' roll," Idol sang as he strutted onto the L.A. Times stage at USC. "Hopefully I don't really need an introduction."
It's true, he really didn't need an intro: Crowds of book festival attendees arrived at the stage area early to save seats. Others packed the surrounding grassy area, standing to get a better view of the 1980s British rocker. "Bookchella," indeed.
The lively musician, who still sports his iconic spiked bleached hair look, pumped up attendees with
See More

›