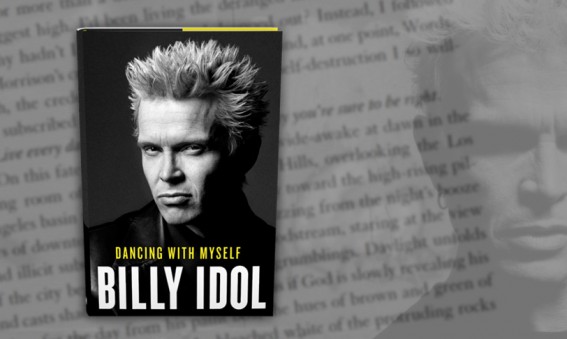 Billy Idol's long-awaited autobiography Dancing With Myself is released today!
An early architect of punk rock's sound, style, and fury, whose lip-curling sneer and fist-pumping persona vaulted him into pop's mainstream as one of MTV's first megastars, Billy Idol remains to this day a true rock 'n' roll icon.
Now, in his long-awaited autobiography, Dancing With Myself, he delivers an electric, searingly honest account of his journey to fame—from his early days as frontman of the pioneering UK punk band Generation X to the decadent life atop the dance-rock kingdom he led—all rendered with the in-your-face attitude and fire his fans have embraced for decades. Beyond adding his uniquely qualified perspective to the evolution of rock and culture, Idol is a brash, lively chronicler of his own career.
Featuring sixteen pages of behind-the-scenes photos, Dancing With Myself is a survivor's story at its heart, but also an enchanting, sometimes chilling, and always riveting account of
See More

›